So we finally got to have our first meetup last Saturday. It was exciting, inclusive and full of amazing discussions on different businesses/projects and ideas.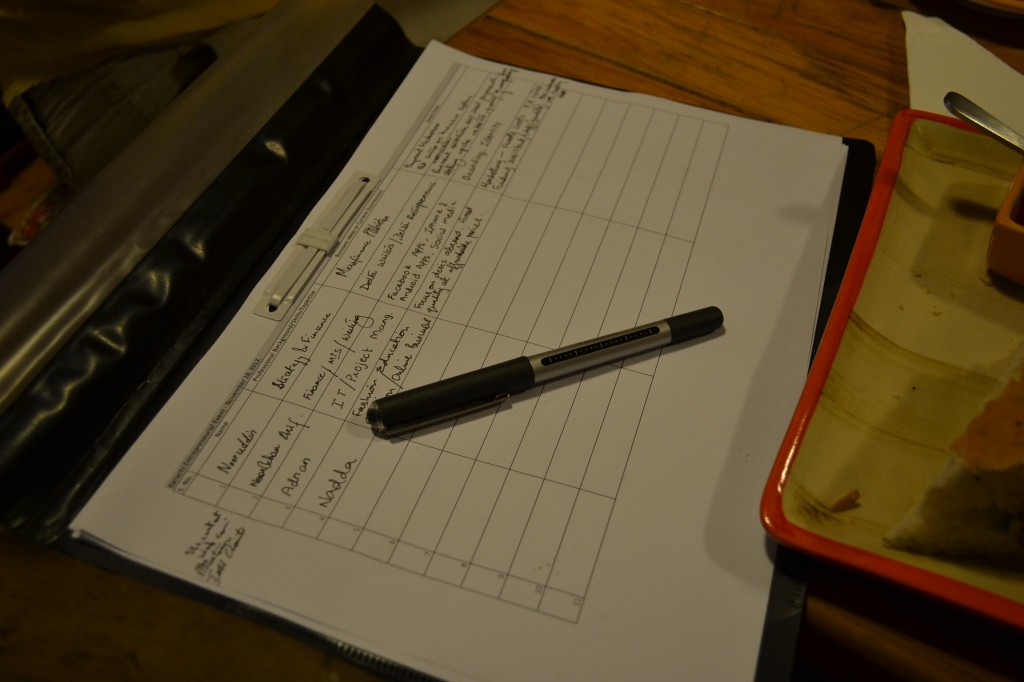 We started off with a writing business where the entrepreneur had issues of project management and coordination, getting the right people on-board and retaining their interest, staff motivations on longer term and collections from a certain segment of their customer base (which apparently, formed a major portion of their overall customer base).
Everyone started suggesting places to go to and we had project management resources pooled up, one of them being Basecamp which is used across several organizations to manage projects and there were other open source project management softwares as well. For getting the right people on-board, there were ideas of qualified project auctioning within the writers and finding possibilities of letting few writers work full-time instead of all being on part-time basis. For effective collections, milestone-based collections were suggested to make sure payment follow through remains.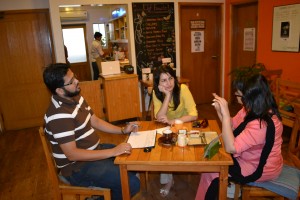 The focus was kept on an open discussion on finding answers to the most pressing problems to entrepreneurs, but the answers had to remain practical. The comments were well-received and some ideas were decided to be implemented thereon.
We also had a fashion clothing line entrepreneur who already had a successful business, however, she had issues of labor productivity but more than that, an issue of having a qualified, working assistant that was able to write well, understand things and do many of the small things that the entrepreneur was herself spending time on. On further investigation, it turned out that majority of the work that she outlined was based online – so there were suggestions of trying to hire a virtual assistant to support the workflow. This concept was relatively new to her as a practical possibility and when she found there might be a way to not only hire this resource online, but he/she might as well not be living in the same country, she was surprised. There were questions as to whether such resource would actually be useful or another drain on the cash flow and there were answers the likes of Odesk and Elance There's a lot that can be worked around – you can get contractor/provider ratings and assess experience of these contractors based on the recommendations received, and other projects handled. I'll write a detailed post on this later sometime.
We also had an emerging AppPreneur working on his ideas and views on effective social marketing and getting quality from the employees. Once we finished this first section, we moved onto the discussion on 2 inspiring business stories that showed how much potential businesses actually have and where you're willing to increase your stakes for something you're passionate about, it often pays off in a multitude of ways.
One of our fellows had requested to put his business proposal out there so that if anyone were interested, they can be connected on a one-to-one basis. Considering it was a jump into totally different industries, participants were not much interested in that business proposal.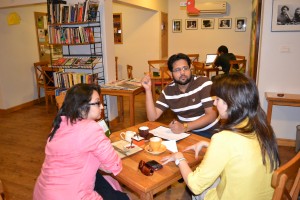 Our final section included a deep discussion on new ideas – 2 ideas were discussed here – both of them were linked to improving social entrepreneurship. Participants became comfortable enough to come out to argue the feasibility and question the model assumptions – this was very much what we met for in the first place – and there were certain thoughts as to where and how to approach to move forward.
On the housekeeping end, based on the immensely interested emails and responses, we decided to hold our next meetup online. This would mean people beyond and outside of Karachi would be able to participate as well and this was essentially the idea due to which I suggested our next meetup to be managed online. It's still a question as to how to effectively manage this online where everyone can contribute responsibly and be creative as well – video conferencing, online collaborators, skype, etc. were options on the table, but things are to be decided over time on this.
I would call this meetup an overall successful one – we ended up going over by an hour because everyone wanted to and immediately connected across the audience, great ideas came about and were discussed and actionable work items were decided for entrepreneurs. Thanks for the wonderful suggestions everyone and special thanks to all the participants to make the meetup a reality!
Cheers!
Nooruddin