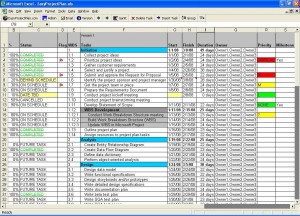 In the world of finance, handling MS Excel is expected to be an individual's second-nature. When I see a cross-section of new and old graduates in finance, business administration and accounting, it becomes clear that this is one edge to the newer graduates which differentiates them, increases their productivity and improves their decision-making support.
MS Excel might have just grown out a simple spreadsheet system of the 80s, or 90s, but it is not just that anymore. Financial analysis, reporting, critical business operation assessment and financial modeling utilizing debt and equity modeling using proforma statements and financial forecasting, all start and end on Excel.
I'll try to write, post videos and talk about various tools, approaches and ideas that one could utilize to effectively use Excel to prove their Excellence. So hang on and keep visiting!