[JP-Facebook-Like]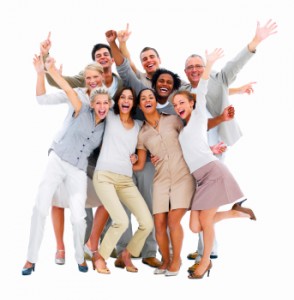 Organizations often undermine their credibility by not valuing the importance of a bond of trust with the employees. Many a times, fairly small misinterpretation lead to disaster for the company because employees cannot see the concern they expect from the employers in the way they are communicated, treated or kept.
For instance, issues of mundane nature such as salary adjustments, bonus treatment, tax calculations, or leave pay could lead to misunderstandings that breed the seed of a feeling of unfairness or apathy in an employee's mind. This is the kind of situation to avoid, because at the end of the day, this leads to ill-feeling about the overall workplace, reduced productivity and negative energy all around.
How could this situation be avoided?
By making sure the following, such uncalled for events can be minimized, if not eliminated:
Every new employee is given a proper orientation program lasting a couple of days, where company policies and work related information is effectively communicated to them.
All employees are kept informed and posted on any changes in  company policies and be adequately involved, or at least given time to raise their concerns about the changes to be implemented.
Effective HR Information System (HRIS) in place whereby all employee-related information is readily available in the most updated fashion. In smaller companies, effective record keeping and courteous human resource staff could make up for the HRIS.
Bi-annual statements issued (through email/postal mail) by the HR department outlining updated leaves' status for employees, and account of any changes in policies to be implemented in the coming six months.
More than anything else, progressive organizations need to be sure that the element of fairness and equity is never compromised at all. Once an aura of a culture of "Doing the Right Thing" sets in place, the going is going to be far more smooth.
Decide today if you want a happy, productive and competent workforce – and ACT. Otherwise, don't do anything and be left with only "deadwood" eventually. Make your choice, because not choosing is a choice too.