Amongst the most common questions that I got, one was around car related preparations for a long road trip. Hence, this post. I'll try to focus on the things you should check or get checked before a road trip to ensure the likelihood of a smooth trip is much higher. Having said that, just like any other mechanical thing, cars can break down and I'd address some of the things to carry along to face some of the possible unforeseen scenarios.
First things first, get your car properly cleaned inside and out. When you're headed for a road trip, the car's engine should generally be good especially since it's going to be traveling for longer distances, possibly for at least a few hours without any stops. If you have a fairly recent model, these are some of the things you should check before embarking on a road trip and once in the morning everyday during the trip:
Engine Oil: Ensure that engine oil level is within the prescribed range, and would be good with regards to the prescribed mileage for the trip. If you are anticipating clocking in few thousand kilometers in the trip, it's better to get it changed before the trip.
Oil Filter/Air Filter/ AC Filter: Get them replaced too to avoid any troubles later.
Tires: Ensure they are in good condition, check the treads, and signs of strains, bulge or damage. If they don't look right, replace them as you really don't want to be left stranded with tire problems in the middle of the journey. Also, ensure the condition of spare tire is good and the air pressure levels in all tires (even spare one) is 30-35 psi (preferably 30 psi).
Battery: Check it is in good condition.
Brake Oil: Check the brake oil level is within the expected range, and if not, just ensure you fill it up to that.
Radiator Coolant: Use a good quality coolant. Flush the radiator if you haven't done that in a while.
If you're using a car model from a few years ago, do check these additional things before starting your journey:
Gear oil levels, steering and brake oil fluids, wheels' alignment, replace spark plugs (ensure they're thoroughly cleaned, and even keep a set of 4 as spare ones), get steering and suspension checked, get the rain wipers, car lights/blinkers/fog lights checked, check the car horn, ensure there are no issues with car's tire shields, get the AC/Heater system checked to ensure everything works, and get the brakes serviced before the trip. I'd recommend you to get your car's fuel pump checked too, as the quality of fuel available across different fuel stations varies and sometimes all it needs is cleaning the filter with petrol (this ensures the fuel pump would not let you down in the trip – the fuel you would get in some of the places especially in-and-around the mountainous region is not as good, so this would prevent any unforeseen breakdowns – also, if it is possible, put in hi-octane while you're traveling in hilly areas).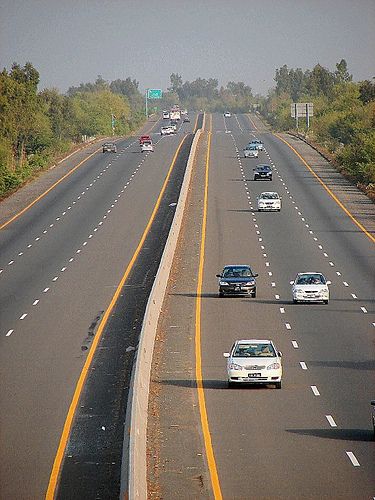 Apart from the things to check, these are some things you should carry:
A good quality jack suitable for your car, a dual-motor battery-operated air pressure pump, extra mobil oil, tool kit including screwdrivers (at least one flathead and one phillips), wrench, plier, hex keys, wires, wire cutting pliers, tire pressure gauge (if possible), tire puncture repair kit (get a simple one if possible, for super emergencies), some extra wires, zip ties, duct tape, and a few jet clips of different sizes, good quality battery torching cable set, good quality towing rope with heavy hooks, WD-40 or similar liquid aerosols spray, some car air fresheners, few bottles of fuel injectors, a good collection of DVDs/other media (card/USB, etc.) for music/videos to play during the trip (there would be patches where internet may not be available), sunglasses, hand sanitizer, gloves, a small garbage bag/dustbin, car mobile holder, power bank(s), and car phone charging and aux cables.
These are the additional tips for the trip:
Get the fuel tank filled before getting on the motorway, especially M5 from Sukkur to Multan as these generally don't have fuel stations and you would have to get off the motorway to get it refueled which is a time waster.
Try using a good quality fuel injector along with refueling the tank. Put an entire bottle in at once. This improves the mileage and helps clean the carburetor and keep the engine in better shape. You can use a bottle every time you fill the tank, but I'd recommend using one every second or third refill.
Try to get your car washed, cleaned everyday. Some of the hotel staff can help you with that if you pay them something, so you don't necessarily have to go to a service station every time.
Keep an eye on the tire pressure and engine oil levels – these tend to go low in higher altitudes sometimes.
When driving on high gradient plains, slopes and curves, try to minimize the use of brakes. One, that'd help extend the life of the brakes in general and two, it would ensure they are effective as they won't heat up due to over usage (a lot of amateur drivers overuse the brakes going down the hilly parts and even climbing up – it also causes a lot of unnecessary wear and tear).
Wear your seat belts – applies to everyone but especially the driver and the person sitting beside the driver.
You can probably use an inflatable bed, but that takes up a lot of space so I recommend keeping a blanket or two and few pillows for comfortable naps, especially for kids.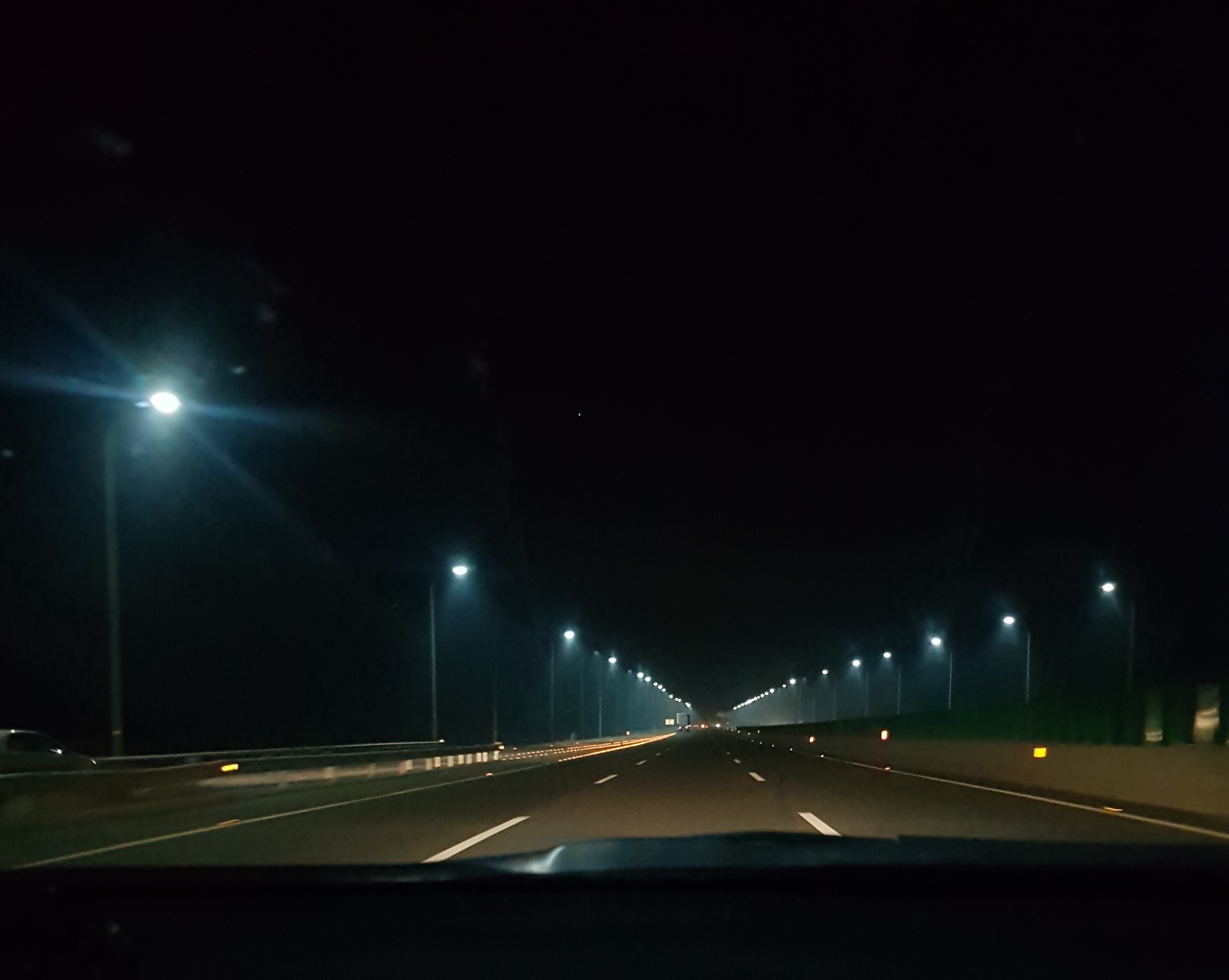 These were the things I could remember to share, if any of you have more things that I may have forgotten and are useful, please send me a note so that I can edit this post accordingly. Have a safe journey!