This blog post is written as a satire, not focused on any particular individual(s), or group. All characters used in the comments are fictitious, and bear no resemblance to a person in real life. Having said that, you might find these experiences commonplace in Karachi. The purpose of the post is not to poke fun, but to have some instead.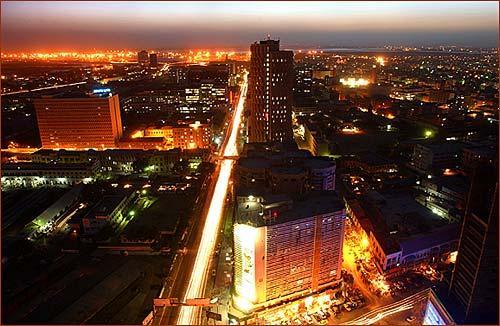 1. Most people would never come on time, and be proud of it. They would flaunt their attitude as they did something that others should learn from:
"Dada, aaj tera bhai bus aadha ghanta late aya hai, teri mohabbat hai.. warna tou tujhe pata hee hai apna tou"
2. There will always be instances where they need to be on time, for example, to get through the government office work. Most people would feel it's fair they pay someone speed money to get their work done faster than the fools who prefer to wait doing the right thing.
"Abay panch sau rupay nikal aur dekh filo ke paheeye kaise lagtay hain"
3. If by a stroke of chance, one of these people end up coming on time, they'll regret it so much they'll keep on repeating ad nauseum to almost everyone. They'll make sure most people know he/she was on time that day/evening.
"Saleem bhai, aaj tou theek nau bajay pohanch gaye hum, dekh lein sir"
4. When you come on time, these people will be like:
"Kya baat hai Mushtaq, time pe haan bilkul.. wah."
What they really mean, "kabhi late bhi ho jaya karo over efficient insaan" or "Isko kya masla hai… ajeeb hai – aise thori koi bilkul time per.. "
5. When in queues, some people will act over smart, and try to come before you even if you don't know them, but for them your only merit is that you are far closer to the counter (ticket counter, payment counter, bill counter, token counter, fee counter, any counter). These incoming individuals would have an innocent smile on their face, and most will try to pretend they were already there but nobody noticed.
"Arey bhai, hum tou aik ghantay se yaheen kharay huay hain.. " and when things get out of control, they'll say: "yaar aap aa jao hamaray aagay, shor mat karo" as if they are giving a favor instead.
6. At most petrol stations, motorcycles would not form a line, but gather around like bees around a beehive, hoping the filling person would put fuel in their motorcycle first.
7. When you go into a supermarket or a crowded place, you realize someone needs to tell many of the 'burka-clad' women, that by covering their entire body, they still can't cover the bad body odor – they too need to take a shower after all – seriously.
8. At traffic signals, almost always you would suddenly find someone trying to clean your windscreen. Mostly, their own mops are dirtier, and they would care to ask only after messing your already clean windscreen a little.
9. At some of the traffic signals, you would find someone trying to sell you flowers, or cleaning cloth. He will only start negotiating when/if you say you don't want it. Don't be surprised if he goes from 3 for Rs. 100 to 6 for the same price in less than 10 seconds.
10. Most people are habitually addicted to some form of tobacco, and would not care to even bother about where they are or who is standing around before they proudly light up a cigarette or more commonly, put the red 'gutka' or 'pan' in their mouth.
11. Once these people fill their mouths, they'll all start talking in a typical funny way, trying to balance their hedonic pleasure from chewing the pan and communicating that it's just 3.30pm right now, even when a stranger asks them.
Stranger: "Bhai time kya hua hai"
Pan guy: "Sharray teen huay hhain"
12. You would find a photocopier on every road, but a pan shop/cabin on every street.
13. The number of pan cabins are directly proportional to the number of gutters in the street. Typically, there are much more pan shops in thin, crowded streets.
14. You realize there is no point asking the sugar cane juice vendor if the juice is fresh:
You: Bhai, tazaa hai? (pointing to the already filled juice glass)
Sugar cane vendor: "Arrey abhi nikala hai. 2 minute huay hain." This answer would almost always be the same even if it's been 15 minutes. After that, he'd mix some more fresh juice with the same, and hold the same response for another 15 minutes. Rinse and repeat.
15. Most people will not mind spending Rs. 800 on a "fit waali" chicken karahi, but will think twice about spending the same money on a "fit waali kitaab".
16. In most weddings, the hosts and the invitees both know the event will start only around 10.30pm, but they will still write 8.30pm or 9pm -the logic as people would explain goes like:
"Kamran bhai, saaray aanth likhain gay tabhi tou saaray das pohanchay gay hahahaha" – Sulaiman bhai, this was really not so funny.
17. Almost every ten and twenty rupee note has been circulated through someone who makes, buys or eats pan but doesn't use a tissue.
18. A lot of motorcyclists presume their coolness is indicated by the 'shor wala chota silencer'.
19. You know a fuel station has CNG when there is a huge, huge queue of vehicles coming out of there.
20. 'CNG ki line mein kisi bhi time mobile snatching ho jati hai'
21. 'Mukka Chowrangi' is not so much of a violent neighborhood; and there's no boxing practice area out there either
22. "Golimar ke pull se A.O. Clinic ke baad wala pull safe zone nahee, Gari bhaga, dua karta jaa."
23. Karachi might be the biggest city in Pakistan, but even today there's just one "bridge" that divides it. 'Pull ke is paar' ya 'us paar' –
24. There are still many kind souls living around here.
25. Everyday brings a lot of hope and ambition for many in this city.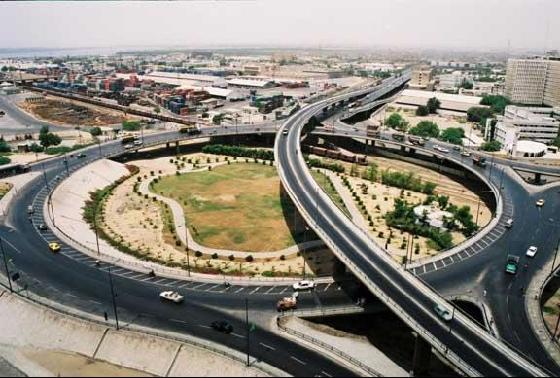 26. Airport taxis have a button which they'll push some time during the journey when you're busy with something else which will increase the number of kilometers on the trip by 2-3 km. This will happen even if you find the person is very religious, and looks honest. Only two ways to get around this are to tell them in advance you know of this trick and keep monitoring, or just pay for that damn extra travel every time you book one from Airport, even when you are paying a tip.
27. "Aaj bhi Baakra hotel mashoor hai apni 24/7 service ke liye"
28. "Super Biryani bohat aala hoti hai"
29. "Polce ki dooty hai qnoon ke dayeray mein awaam ki madad karna, wohi kartay rehtay hain. Din raat, lagataar, andha dhoond"
30. When you call someone who's about to reach at your place, the person would say:
"Sajid, bas 10 minute mein pohanch raha hoon, raastay mein hoon" even when he's still at home, and will not leave for another 15 minutes.
31. When Sajid gets a call from Patel, Sajid goes like:
"Allawala Chowrangi dekhi hai.
Wahan se straight aaja.
Do galian chor. Aur Insaf shoes se right maar.
Teen building-ain chor.
Left pe ik chai ka hotel hai.
Wahan pohanch ke missed call kar dena, mein lene aa jaoon ga."
32. Many of the fun places in the city become "Families Only" during weekends. You can even find a big supermarket having that sign outside the door. Funnily, two girls become a family, guys can't be family. Default. rules.
33. Most men are either of two types: those who only go to Cineplex, Atrium, Neuplex and those who only go to Nishat, Capri and Prince. Those who go both places are the normal people, the moderate crowd, in minority though.
33. Cricket fever is always on. Almost everyone would have an opinion on this.
34. Transport business – Khan bhai. Fruits and Vegetables business – Khan bhai. Clothes business – Memon bhai. Rice business – Hindu bhai. Hardware business – Bohri bhai. Paper business – Punjabi bhai. Collection business – Bhai.
35. Everybody respects "Quaid-e-Azam", almost everybody.
36. A full bus means all the seats are occupied. All space between the seats is also full. The doorsteps are also full. And, the top of the bus is also full. Most people would still try to fit in. "Bhai sahab, thora sa ander hona"
37. You can have a meal at a place from anywhere between Rs. 40 to Rs. 4,000 within 5 kilometers distance from each other.
38. Trains are rarely on time. They boast, when they are.
39. Social gatherings often get past midnight. In some of these, you might get frowns for leaving as early as 2am.
40. "Jab koi TT dikhaye tou cellphone de dene ka jani" – carry another extra cell phone just to give it away when asked to.
41. "Har baat pe dharna hai, har point pe containers."
42. "Dumthall" at WaterPump stop still has the best halwa puri in town.
43. "Do Darya" is just one "samandar" and you can't even dip your feet there.
44. Funland rides have their own charm, but beware someone would always be watching you from a distance. Just look around. Watch out girls.
45. "Meerath" kababs are the best. "Bar-B-Q tonight" also comes close though.
46. "Paper Market mein jhando ki variety aatank hoti hai"
47. Cycle market still rents bikes to kids in half hour increments.
48. "Delhi Rabri House" has amazing "rabri", although not always so hygienic.
49. "Hanifia" has the best hunter beef in town. Their mustard sauce was one of the original, local mustard sauces in the city.
50. Despite all odds, this city is such a melting pot of cultures, languages, customs and faiths, it lives in the hearts of all Karachites, wherever they go.