[JP-Facebook-Like]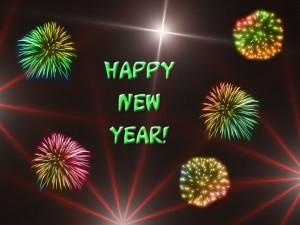 People often celebrate their joys in awkward ways. I remember one group of youngsters driving on motor bikes on high speed without the silencers on. It gave an impression of a frustrated lot craving an outburst of their hidden energies rather than a joyful, celebrating one.
Another group of people started crackers that would be as good (read: worse) as the high-pitch sound of a grenade. How could, one wonders, people seem to enjoy things in an awkwardly fashion?
I know of another group of people which gathers around near the sea and also some other places in the city to check out some eye candy and then waste most of the hours in the commute to-and-from that place anyway.
Okay, this was a rant but I guess that's all right every once in a while. I feel the best way to spend those moments are with family and friends where you remember your memories of the outgoing year and cherish those moments too. Well,  at least find a better way than racing motor bikes without silencers on!
Anyways, Happy New Year to all my readers. Hope this new year brings for you a lot of health, happiness, peace, success and that you start to value the little things in life that are as important as life itself.  Cheerio!!