[JP-Facebook-Like]
"Entrepreneurs ignore the status quo, challenge the rules and change the game. We should know."
That happened to come across in a full-page ad of Mishcon de Reya's ad in Financial Times Middle East. It's captivating, and inviting for an individual with a similar instinct to read more into the ad. It's a Business Dispute Resolution firm, and talks about many of its products throughout their ad copy.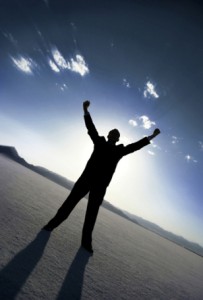 I would take the words "change the game" and take the concept forward with the idea. What is game changing? Game changing is about seeing the same things differently, and introducing a compelling reason for others to replicate the way he/she sees those things. It's about innovating to find solutions to problems that most of the people have accepted as 'part of the game' and constantly forcing energies to deliver results that never were, and often, never thought to be possible as well.
Game changing is about spirit. It's about belief in what you do. It's about unwavering focus on things that are important and achievement through unique approaches. It's when all others keep thinking how to do it, while you complete an assignment or a project.
To change the game, one has to reach a high level of self-confidence: Supreme self-confidence. This is when the inner game is exactly the same as the outer game. When the inside = outside, when you are not bothered about what others say about you or what others think about you, that's when you qualify to change the game. So go out there, and make it happen.